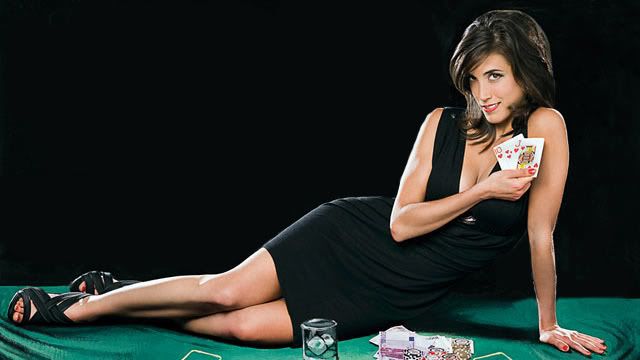 Leonor "Leo" Margets, a native of Spain, straight out of Barcelona, has won this years title of the last woman standing in the WSOP Main Event, she beat over 99% of the field and finished in 27th place earning her $352,832 in the process, her biggest win to date.

She's only been playing poker for 3 years and this was her first Major tournament. With her stack of 3,410,000 chips in front of her, Margets joins the ranks of Barbara Enright, Susie Isaacs, Marsha Waggoner and Annie Duke.

The petite beauty from Spain outlasted former Main Event winners Phil Hellmuth, Scotty Nguyen, Greg Raymer and reigning champion Peter Eastgate. For her commendable achievement Margets was awarded a special trophy from the Entities at WickedChopsPoker.com. The trophy is a gold cup with the names of all the last ladies standing since 1986 when Wendeen Eolis came in 25th.

Originally coming to Las Vegas just to play preliminary events, Margets went home and was then able to convince her sponsor 888.com to bring her back to Vegas to play the Main Event. A decision that 888 would not go on to regret.

The Media spin has been huge for her since her incredible effort and 888.com has reaped the rewards.

A bubbly personality with the looks to boot. Let's hope we see more of Leo Margets again in the future poker tournament.


Leo Marget's Photos