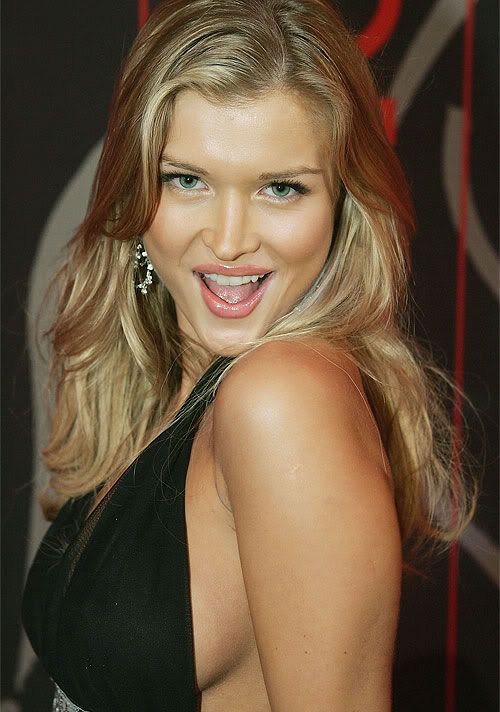 Joanna Krupa is a supermodel from Poland was a big fan of poker and usually plays online poker on her free time. Joanna's first experience with poker actually turned out to be her first big win. She had previously done a photo shoot for Donald Trump's magazine Trump World and was invited to the Trump Towers in Atlantic City. When she got there, she was invited to sit down to a charity tournament against the magazine's editors and the cast of The Apprentice. To her surprise, first time player Joanna won the $1 million charity tournament.

In 2006, she was signed by TitanPoker.com to be their official spokesperson. She played regularly on Titan and used the site to sharpen up her skills for her first big tournament, the World Series of Poker. Despite having only played poker for about a year prior to the event, Joanna made an impressive show at the WSOP Main Event. Sporting a TitansPoker t-shirt, she advanced far into the second round, beating out 5,000 competitors and outlasting celebrities like Jennifer Tilly, Shannon Elizabeth, and pros like Greg Raymer. It was only her second tournament to ever play in and she garnered some respect by making it through eleven grueling hours during the second round before being knocked out. She stated that her looks did not help her at all because most of the players were concentrating on their hands and not being distracted by the people around them.

Due to busy schedules and travels, Joanna doesn't usually have a lot of time for live play. But lucky guys everywhere can still catch her playing online at TitanPoker.


Joanna Krupa's Photos