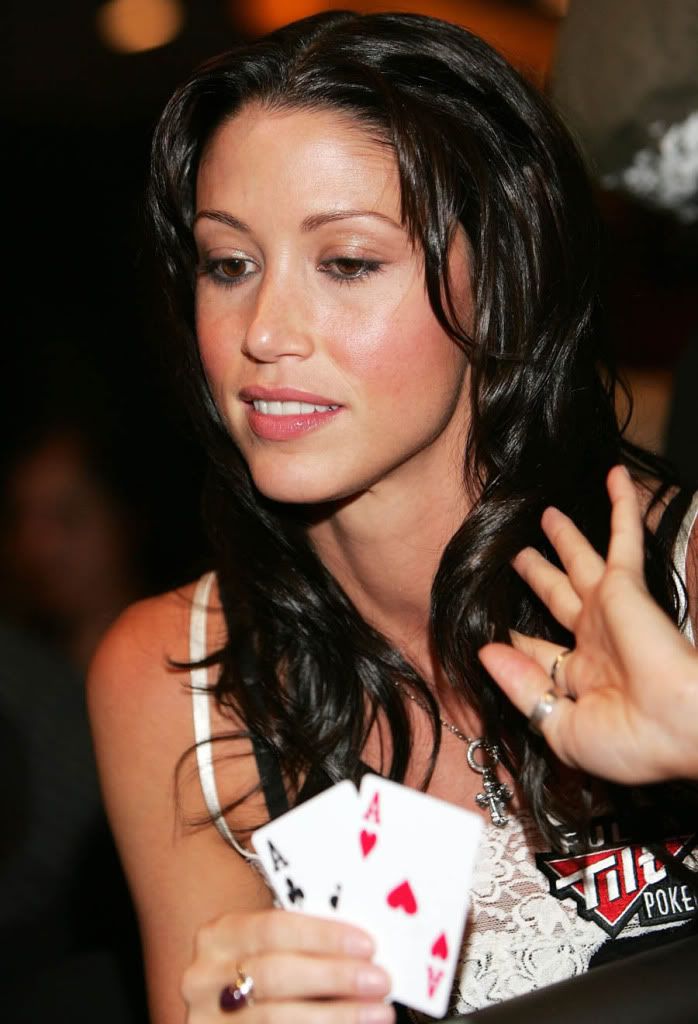 Perhaps best known for her starring turn in Hollywood's American Pie series of teen comedies, Shannon Elizabeth is beginning to make a name for herself in the poker world as well. Although most people associate Shannon Elizabeth with acting, she is also an avid poker player that has made quite a career out of the sport. In fact, Elizabeth considers poker to be her "second career" and many have referred to her as being "one of the leading celebrity poker players."

The Texas-born actress has established her table presence in a number of celebrity tournaments, including the 4th edition of Celebrity Poker Showdown and the 1st Annual Nicky Hilton New Year's Eve Poker Tournament at Caesars Palace, in which she outlasted 91 other celebrities and poker professionals to claim first place and the largest chunk of the $120,000 prize pool.

Elizabeth got her start playing poker at a young age, playing stud and draw games with her family in Texas. It wasn't until she'd established herself in Hollywood, however, that the actress was introduced to Texas Hold'em - and she hated it. Turned off by the lack of opportunities to discard or draw new cards, Elizabeth didn't warm to the game until 2003, when she befriended poker professionals Antonio Esfandiari and Phil Laak (along with fellow-actress Jennifer Tilly) and began to hone her skills under the tutelage of some of poker's best teachers.

During the 2006 WSOP, Elizabeth competed as the newest representative of Full Tilt Poker, joining the company of 47 professionals in whose company the actress is looking more and more at home. Underlining her commitment to the sport, Elizabeth signed a poker marketing representation agreement with Poker Royalty, the poker world's foremost player marketing and representation agency.

At this time, Elizabeth is busy juggling her acting and poker careers while also working actively with the charity Animal Avengers.


Shannon Elizabeth's Photo