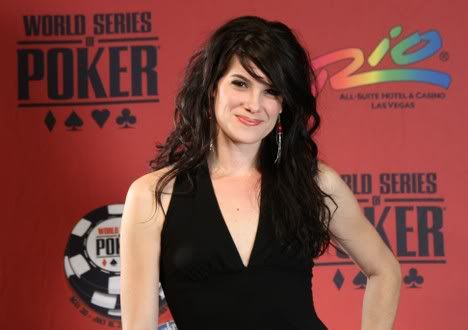 Tiffany has quickly become a hot commodity in the poker industry. She first played the game as a kid when her brother and grandfather taught her how to play. Her mother, who home-schooled Tiffany all throughout her childhood, disapproved of gambling so Tiffany would periodically get into trouble.

In 2005, Tiffany got back into poker by playing some of her actor friends in Hollywood. Even though she cleaned up regularly, she has stated they kept her around because they liked having a girl at the table. She played in cash games for about a year. It was during this time that she began to take the game seriously and pay attention to other players. Soon after, she entered her first tournament in Las Vegas at Harrah's Casino, playing for the BombshellPoker Team. They had been looking for another pretty face and contacted her after they heard that she played poker. Tiffany did well enough at that tournament that she participated in several more, smaller events. She even played in a few charity events.

In 2006, she got a job with Bluff Radio's broadcast team providing coverage for the World Series of Poker on Sirius satellite radio. After that she became an on-camera host for PokerNews.com and covered the World Series of Poker, the World Poker Tour, European Poker Tour Grand Final, and the World Series of Poker Europe. While she worked as a host for PokerNews, she continued to play online, in Los Angeles, and at various tournaments. She even appeared during the fourth season of GSN's The World.


Tiffany Michelle's Photos